Gracey or Universal curette?
The angle of the terminal shank (the closest to the working end) and the facial surface (the grey area on the picture) with the Universal curette is 90° and with the Gracey curette 70°.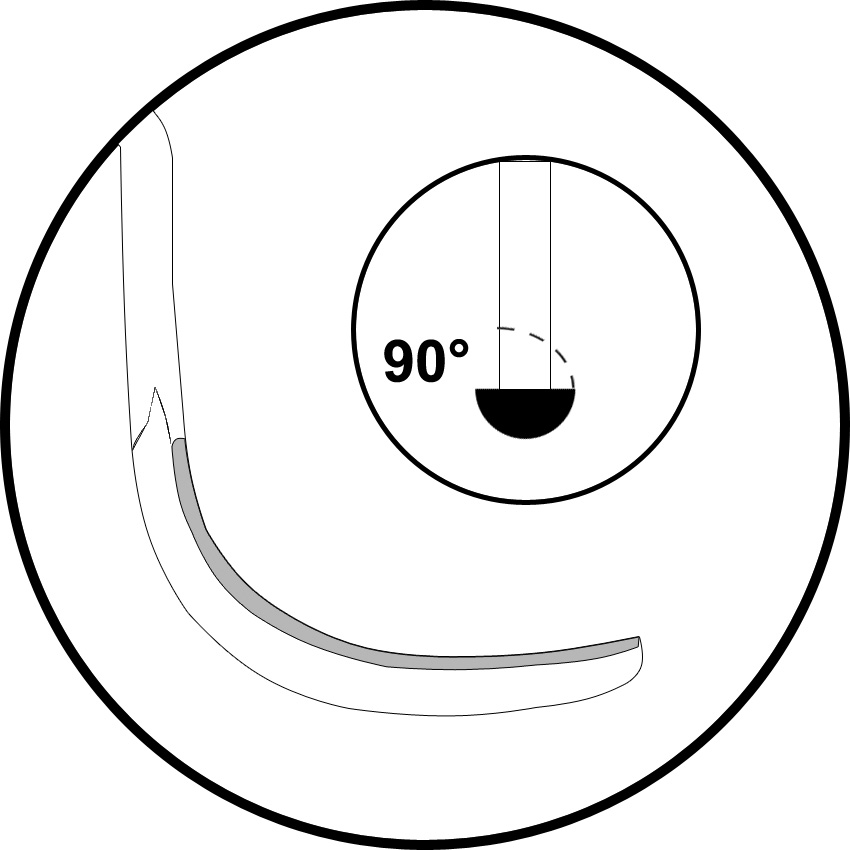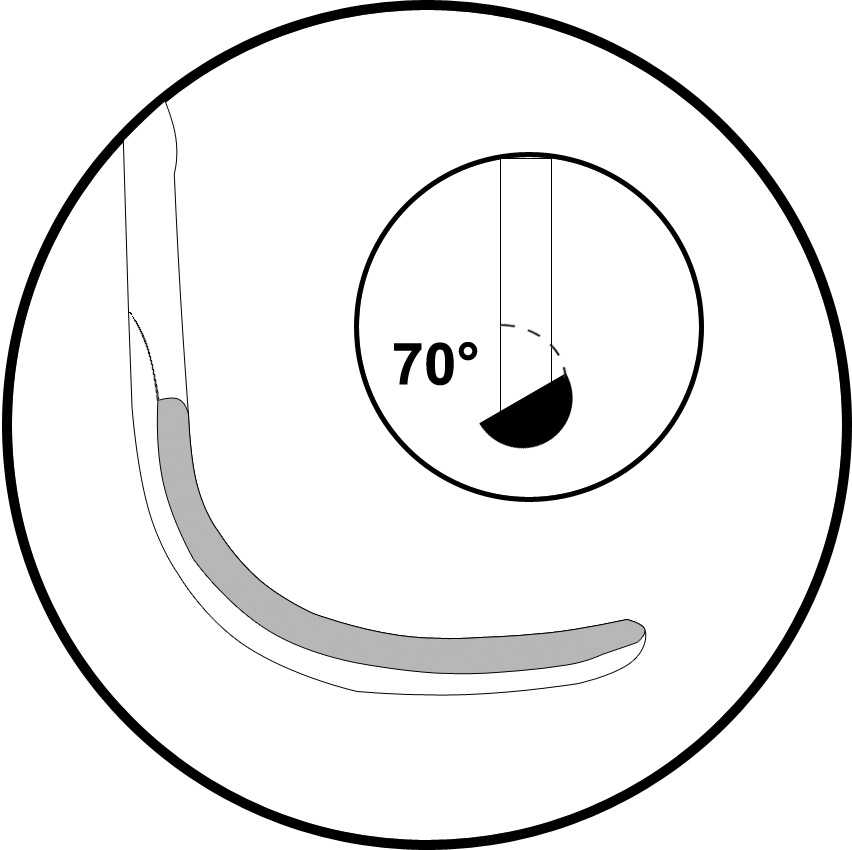 Universal curette

Both sides of the Universal curette have cutting edges
Gracey curette

The Gracey Cürette has a concave and a convex side. The convex side is the cutting edge, wenn working it's the lower side.