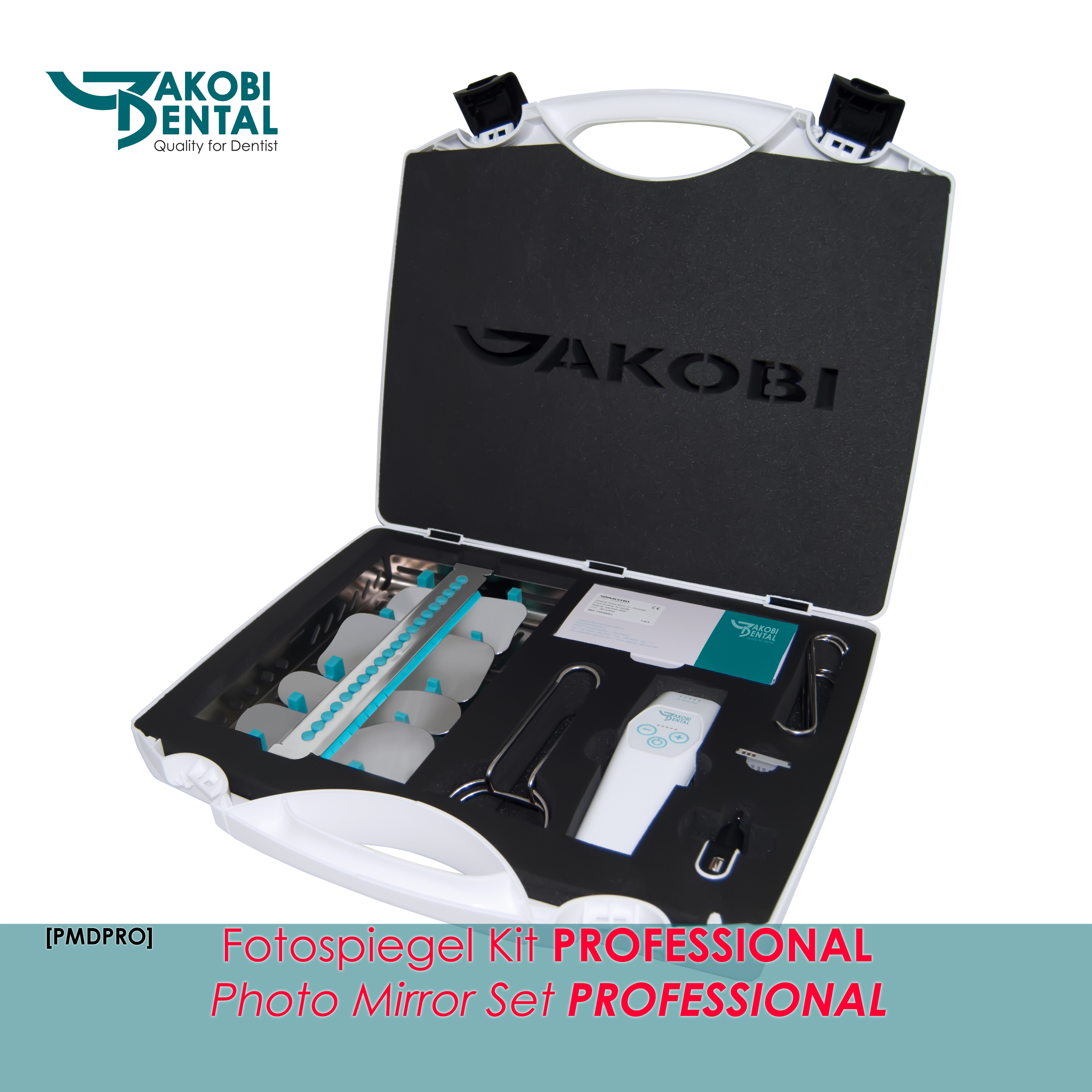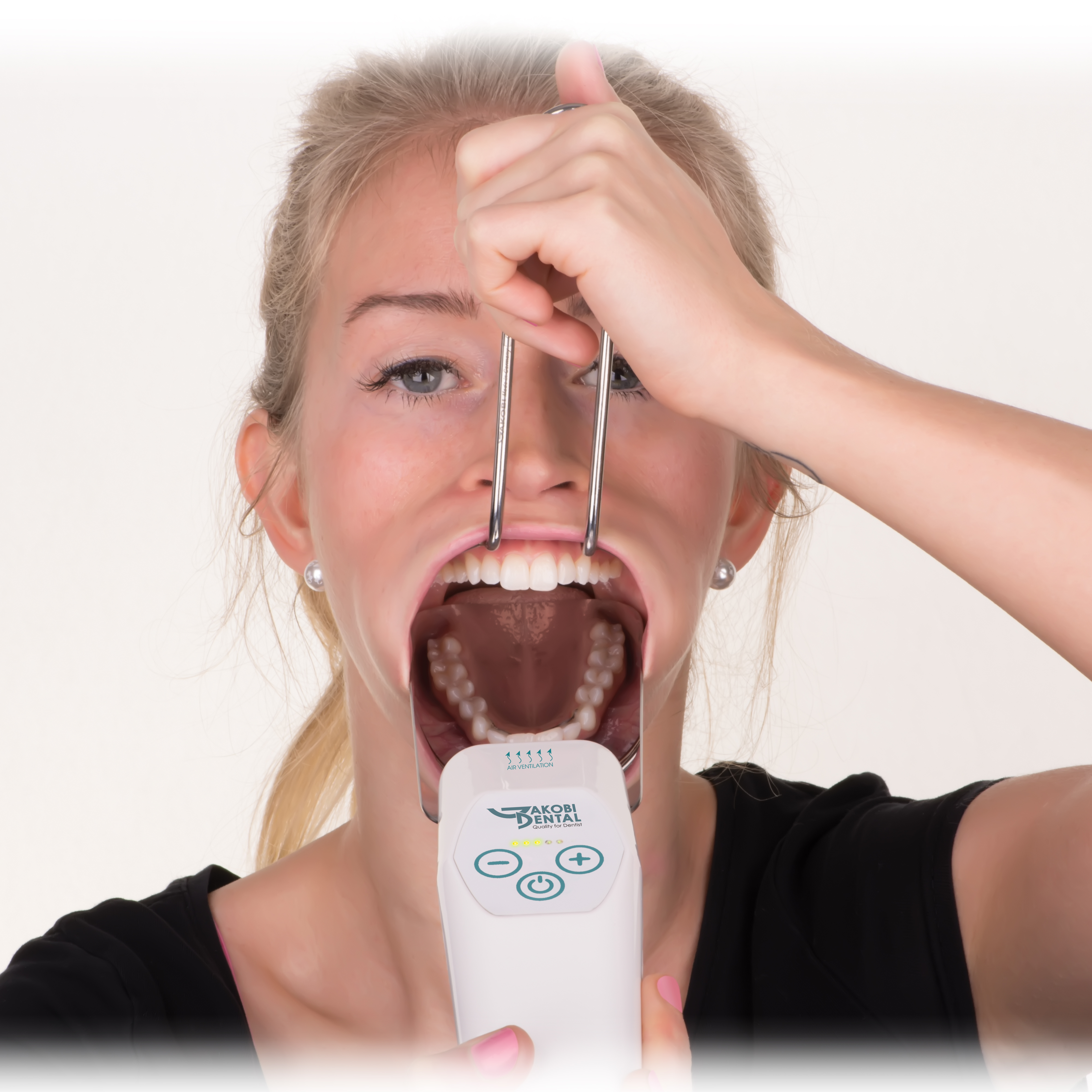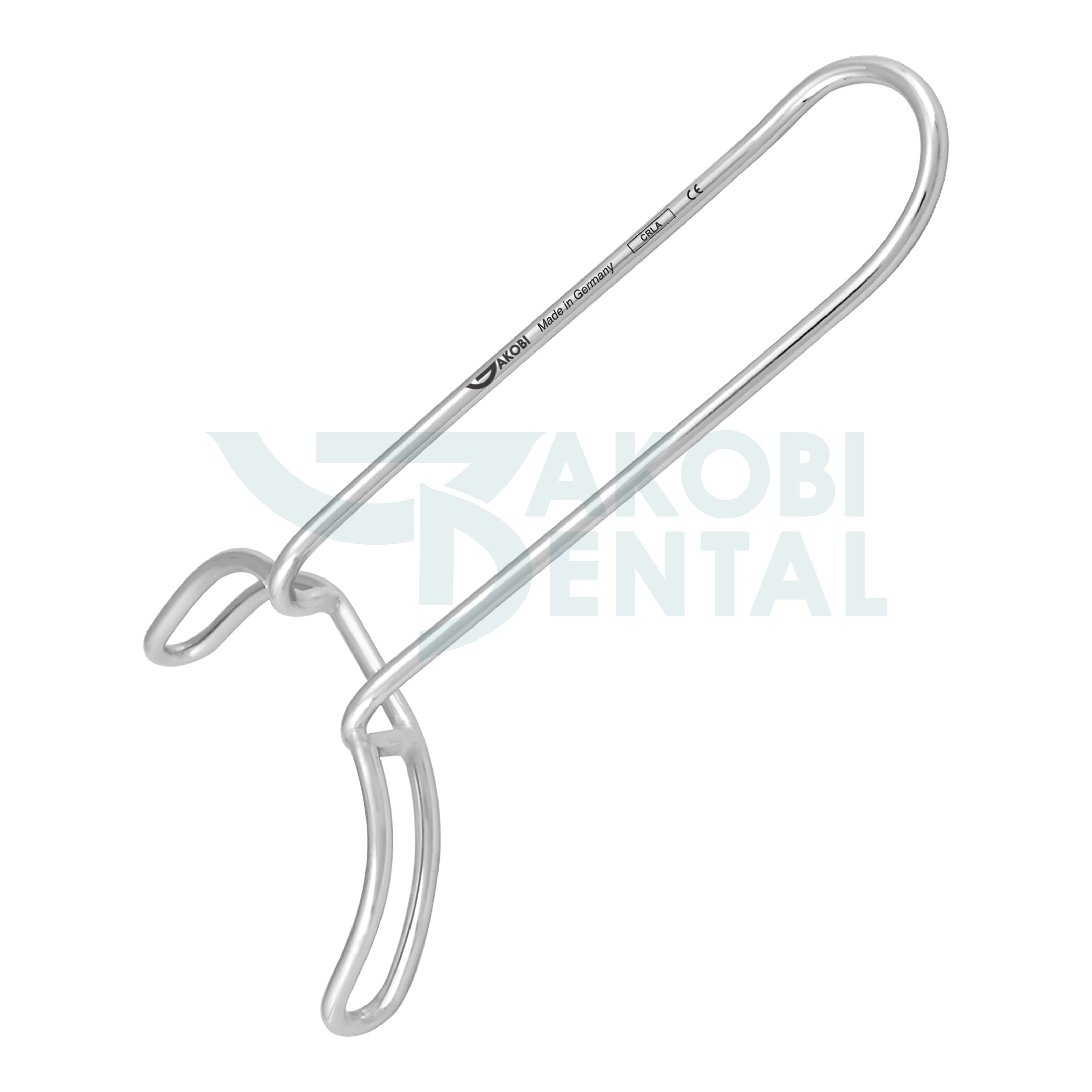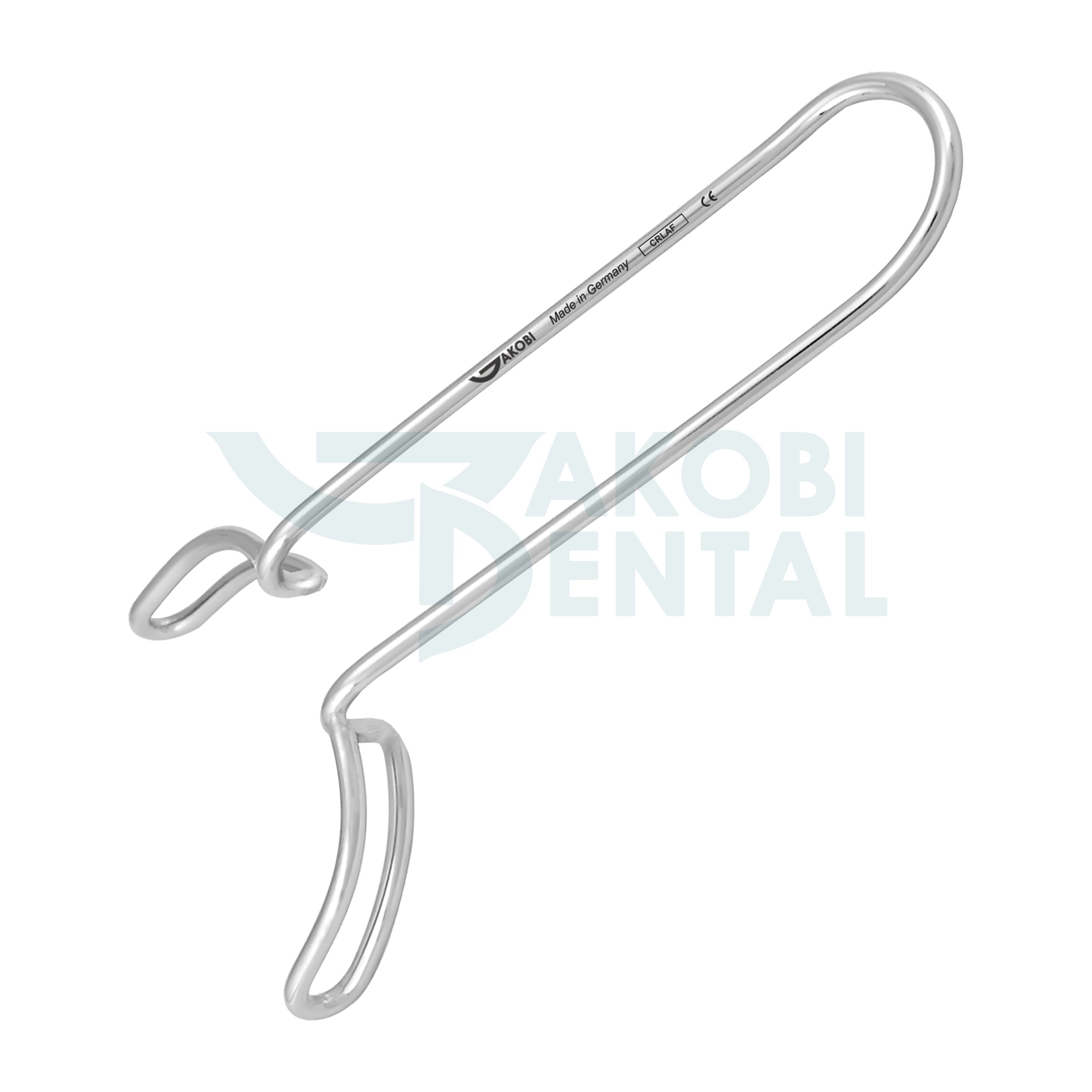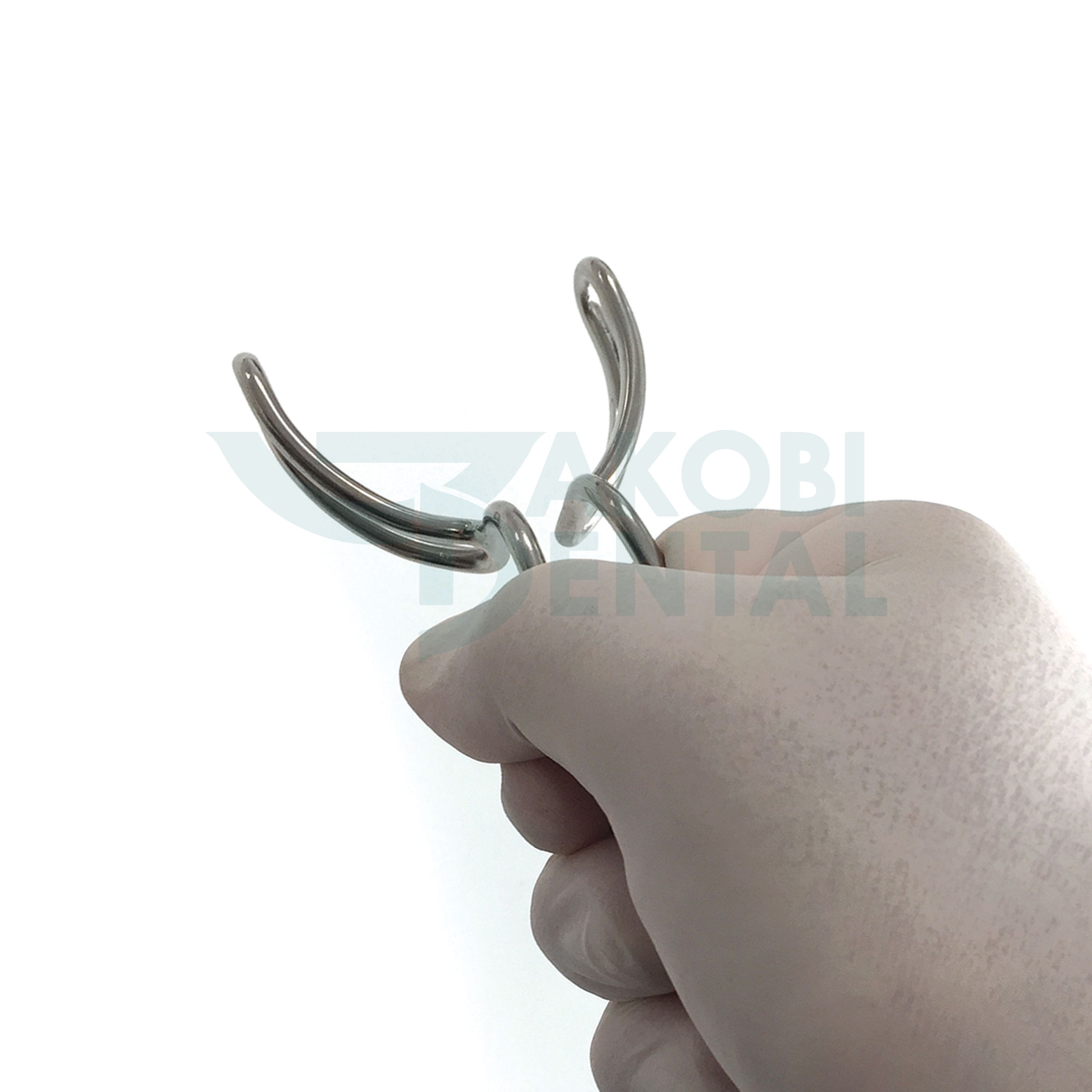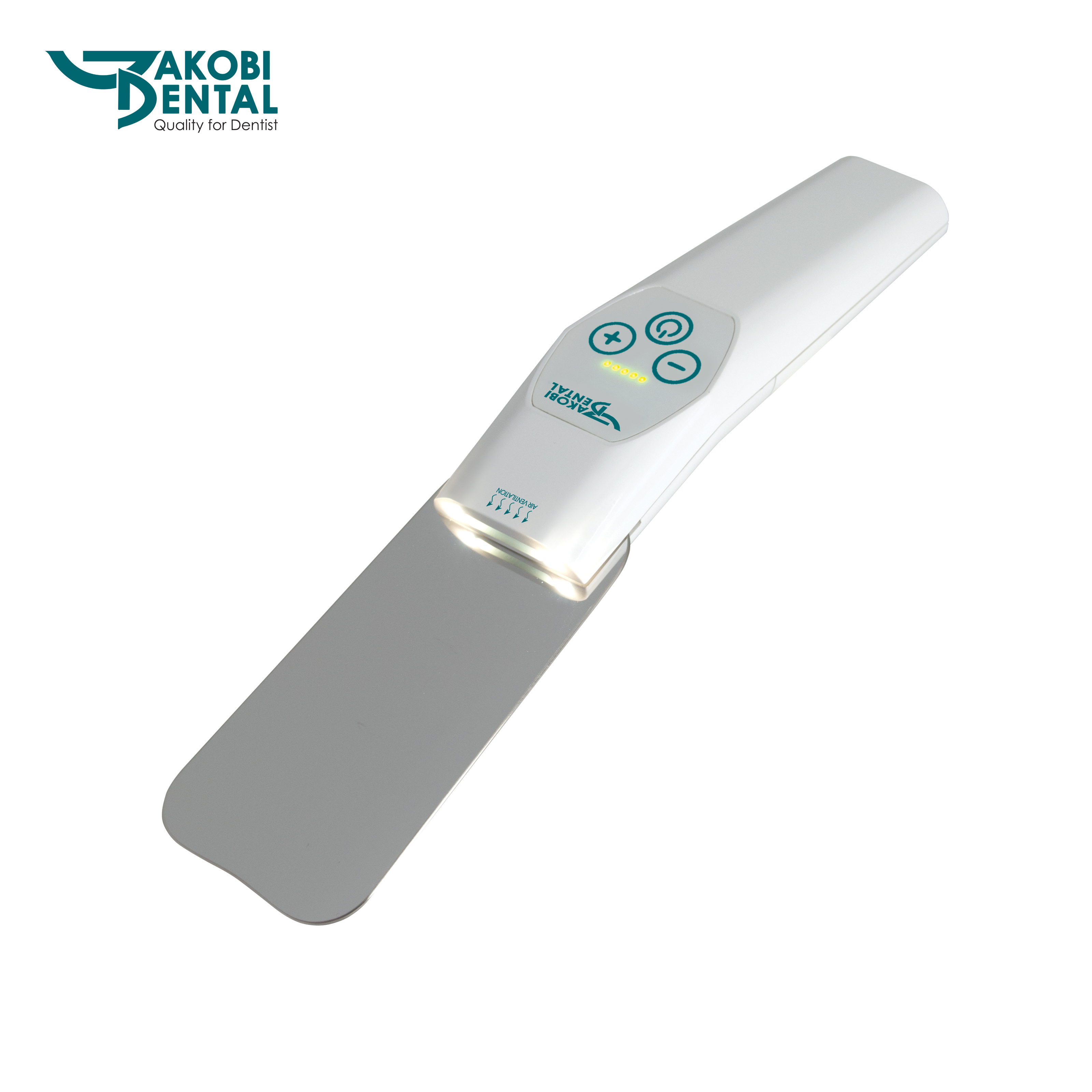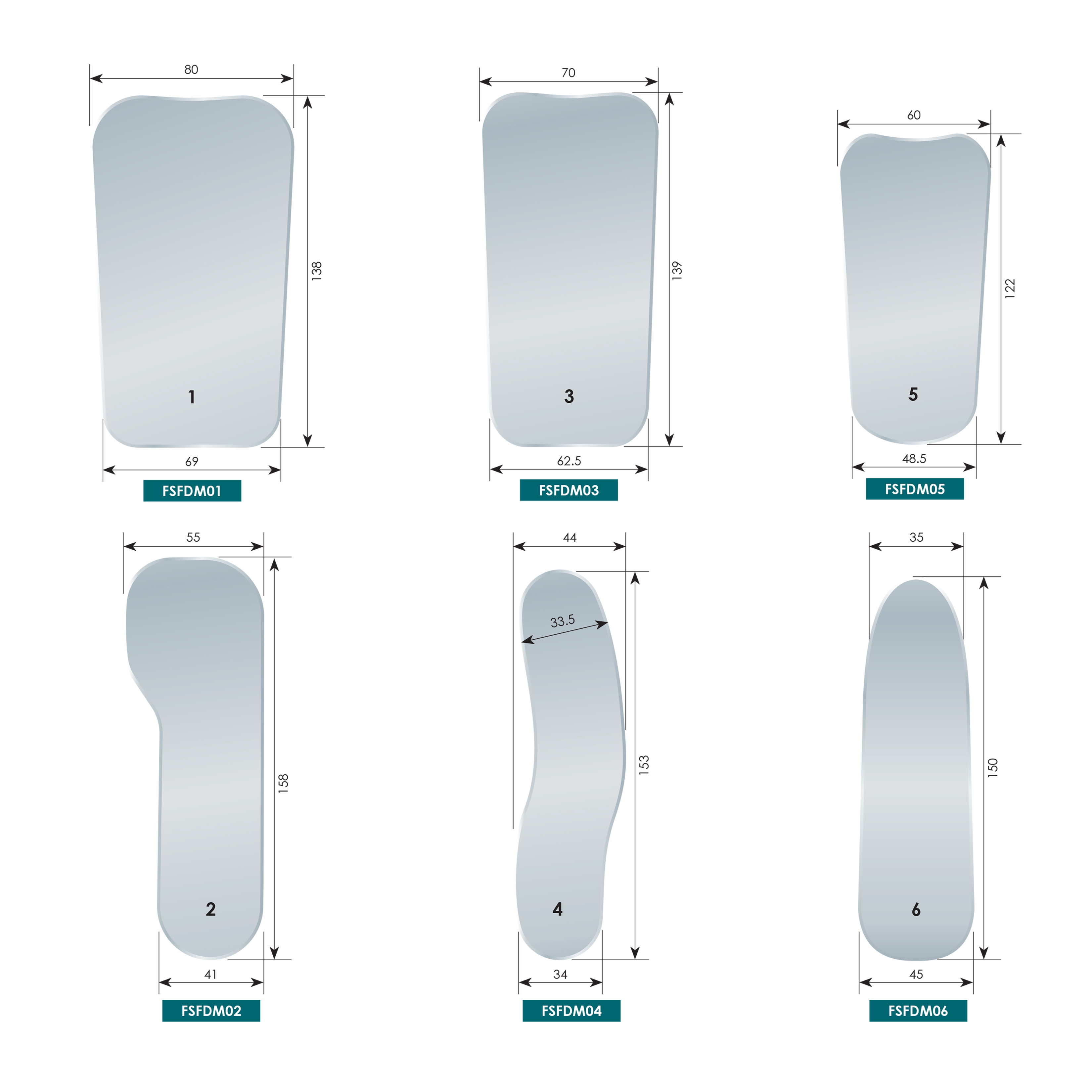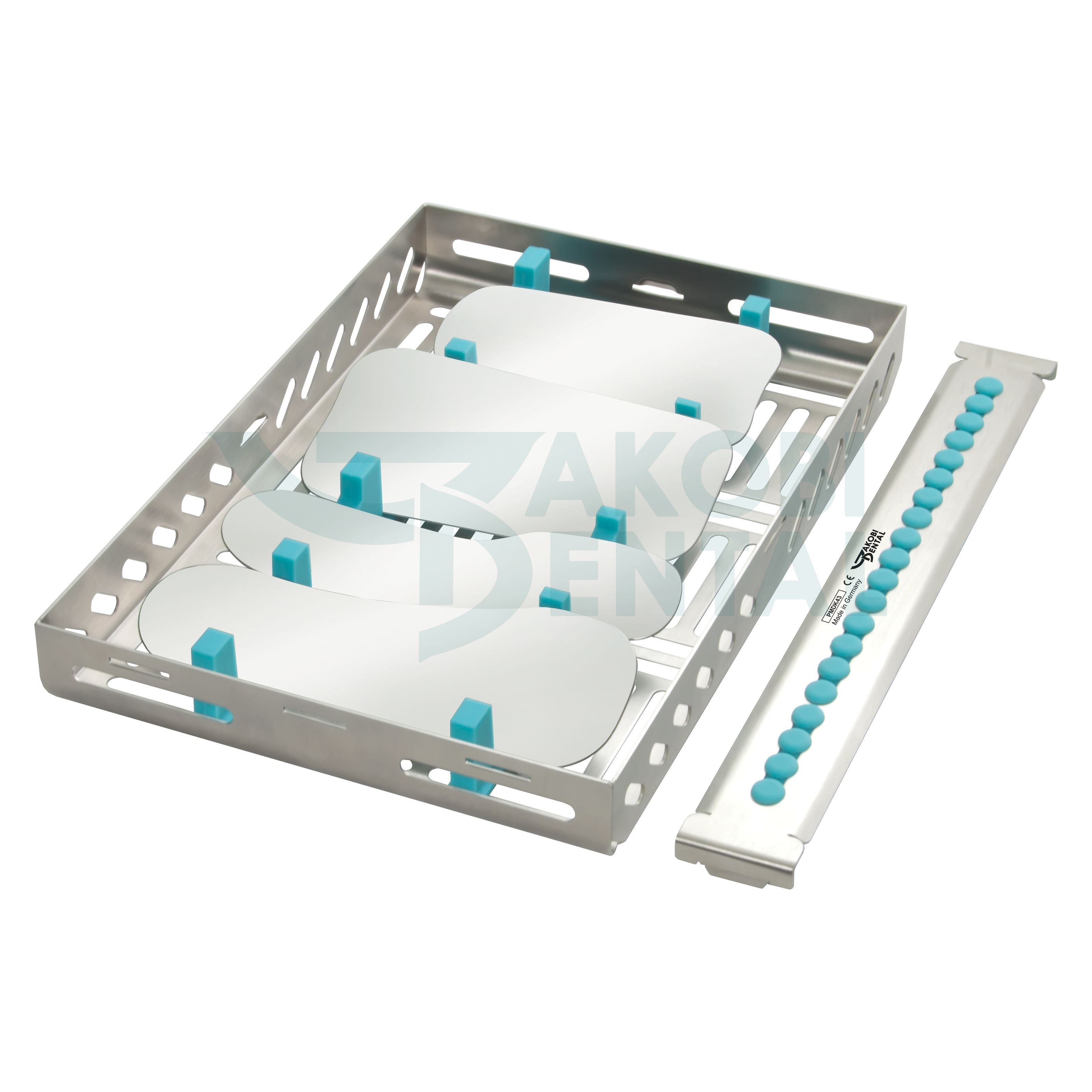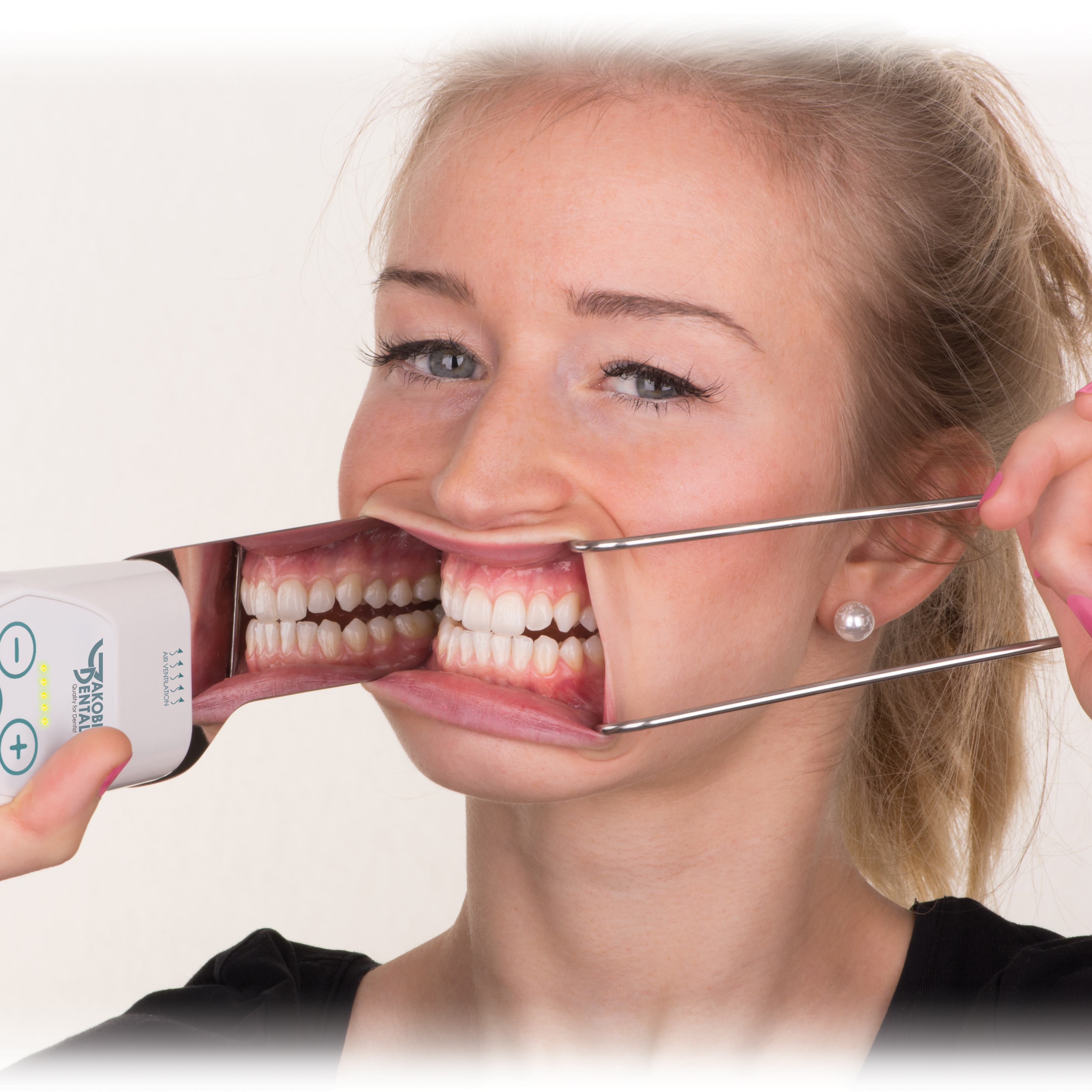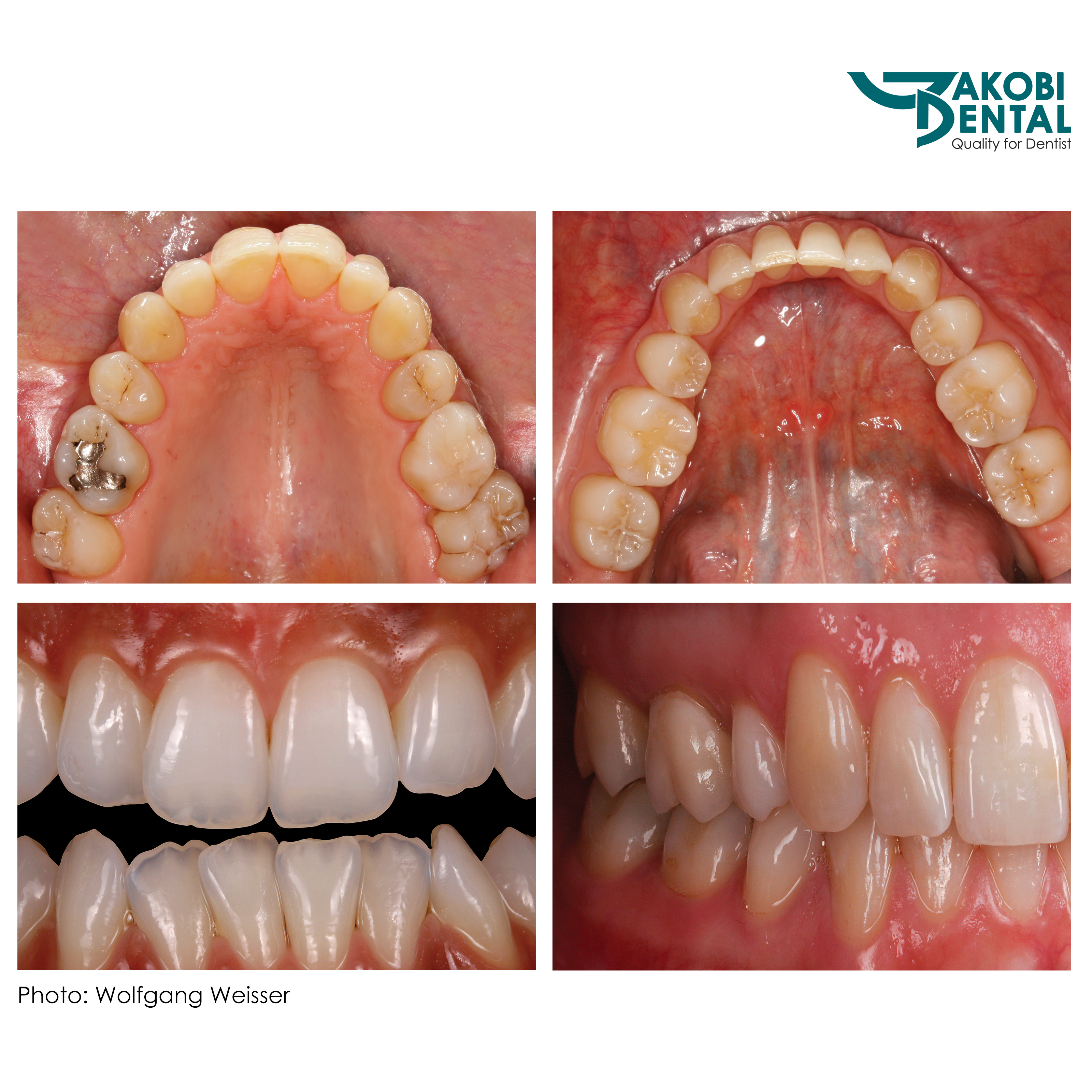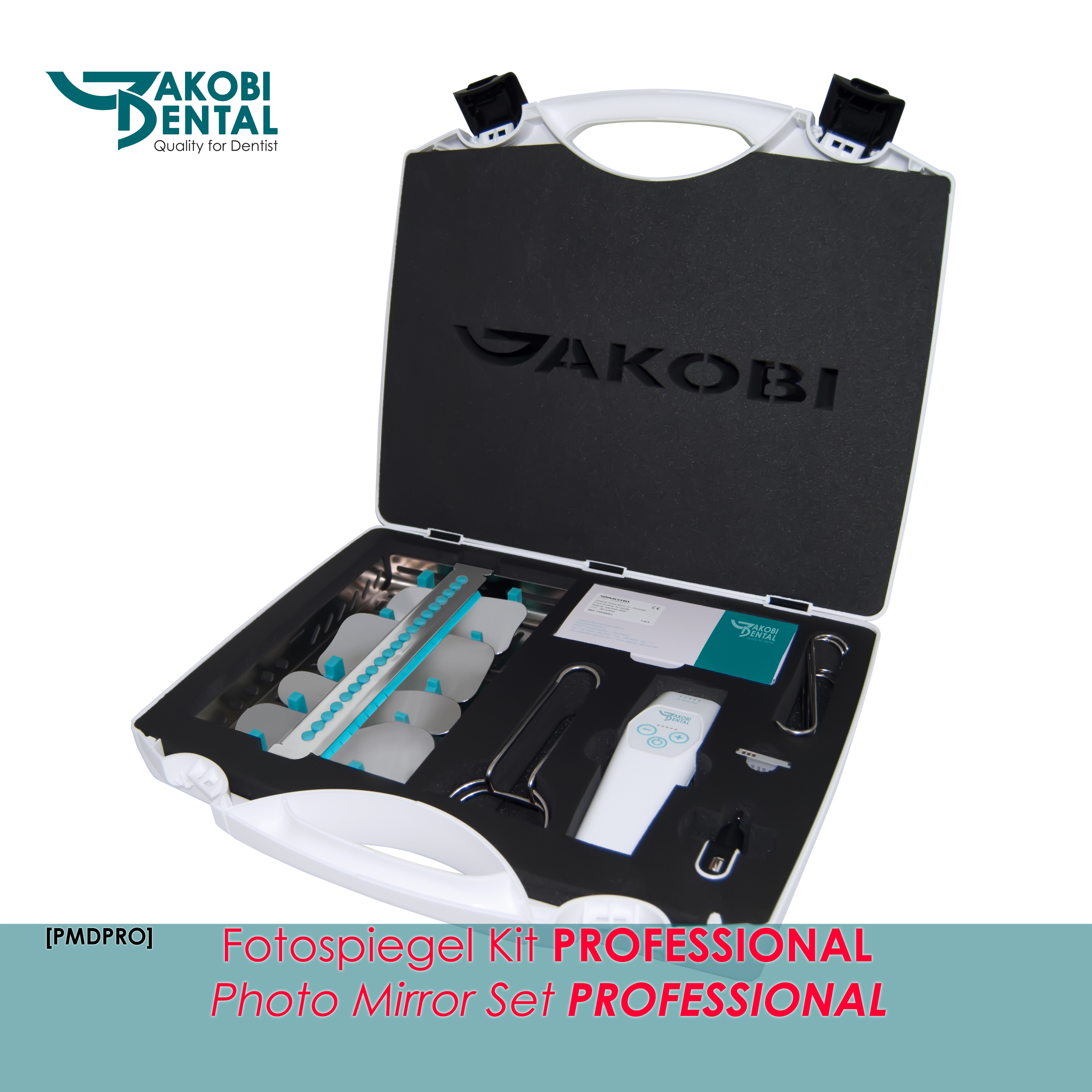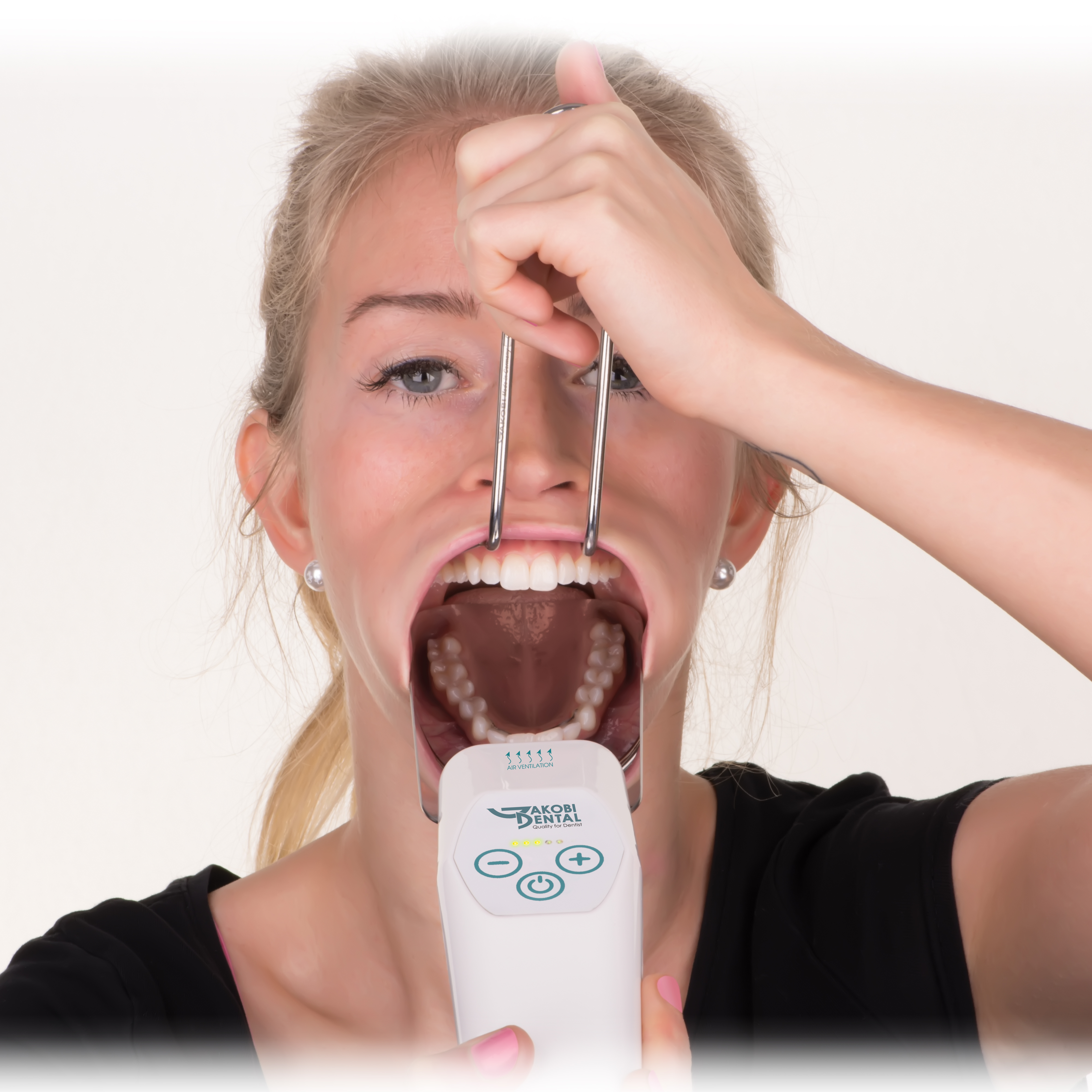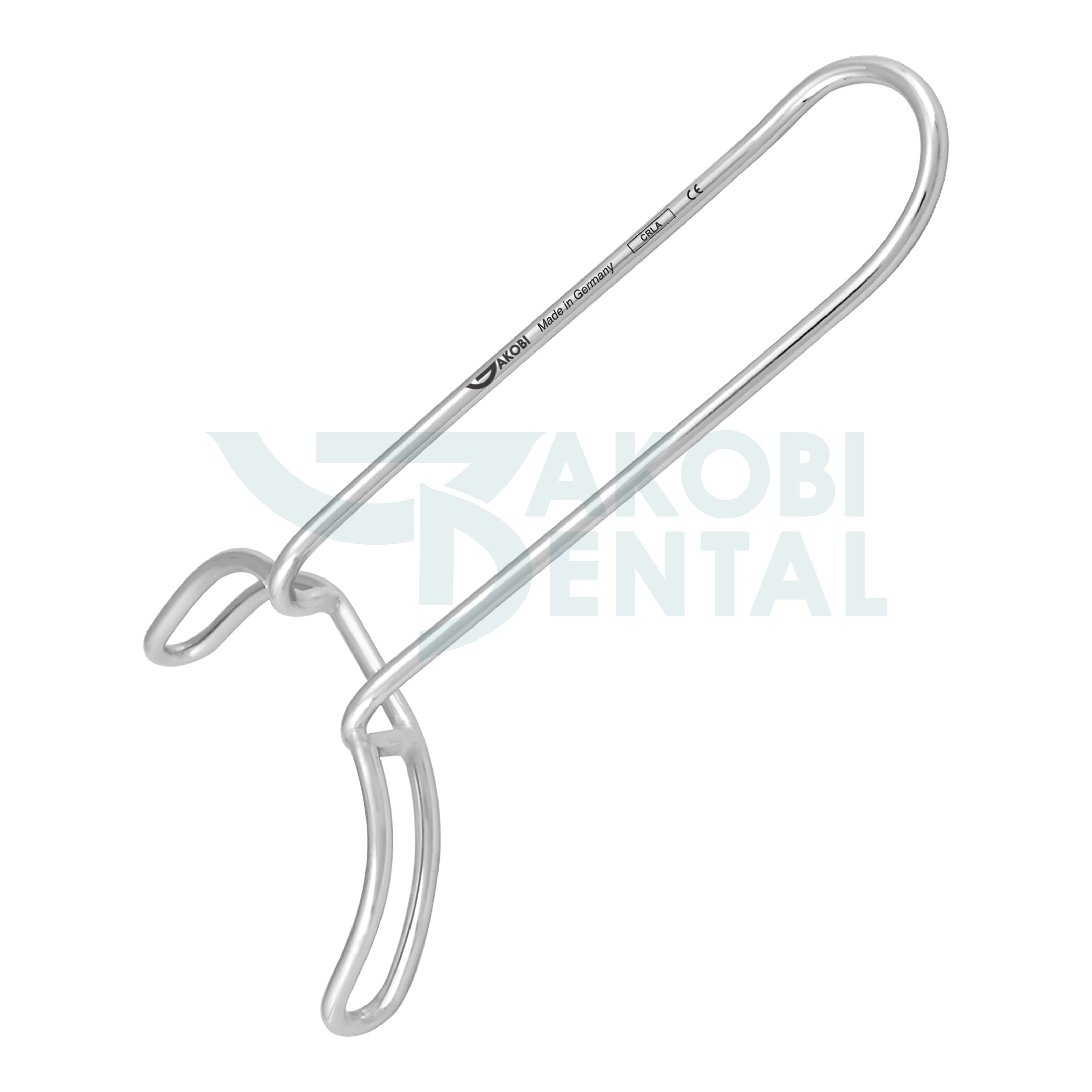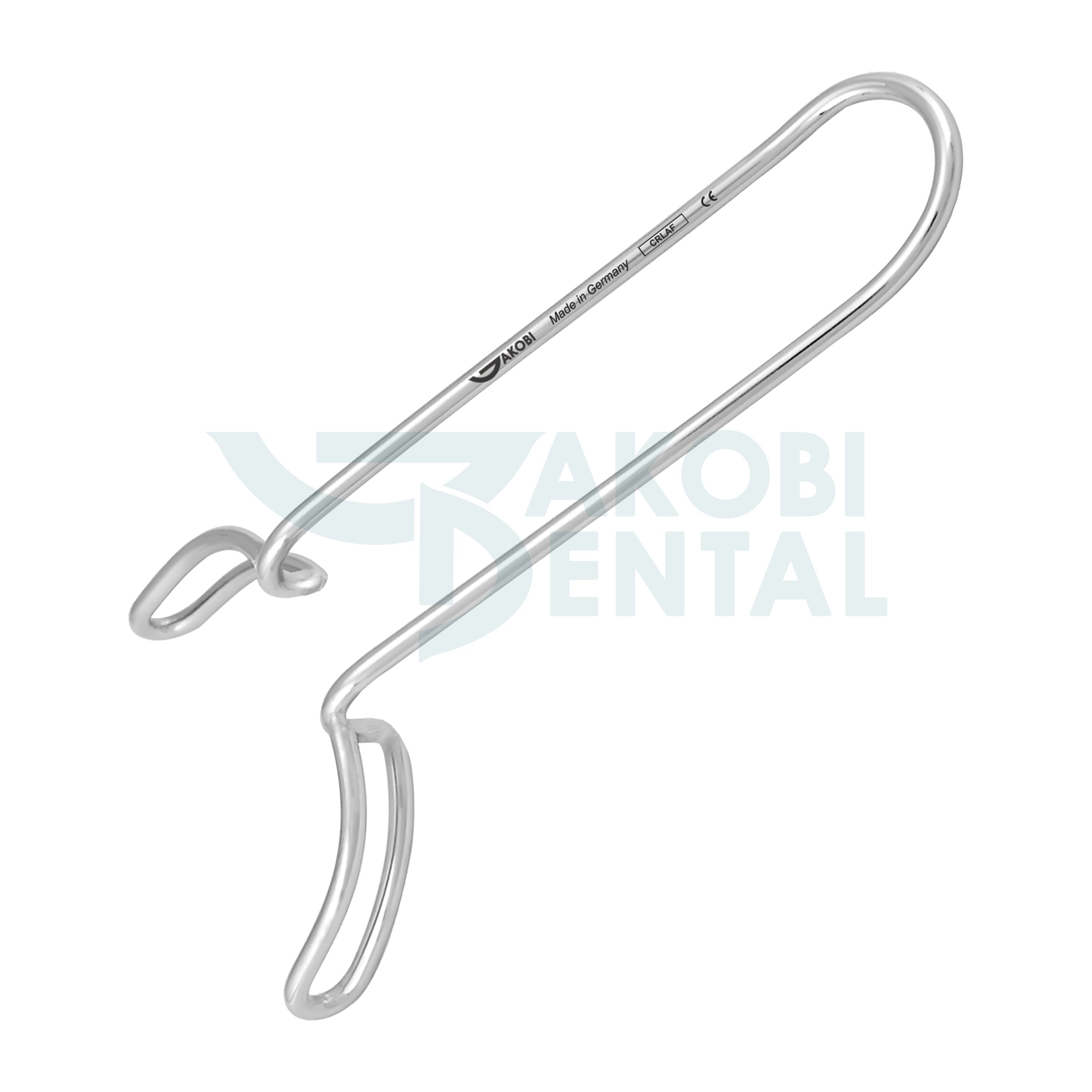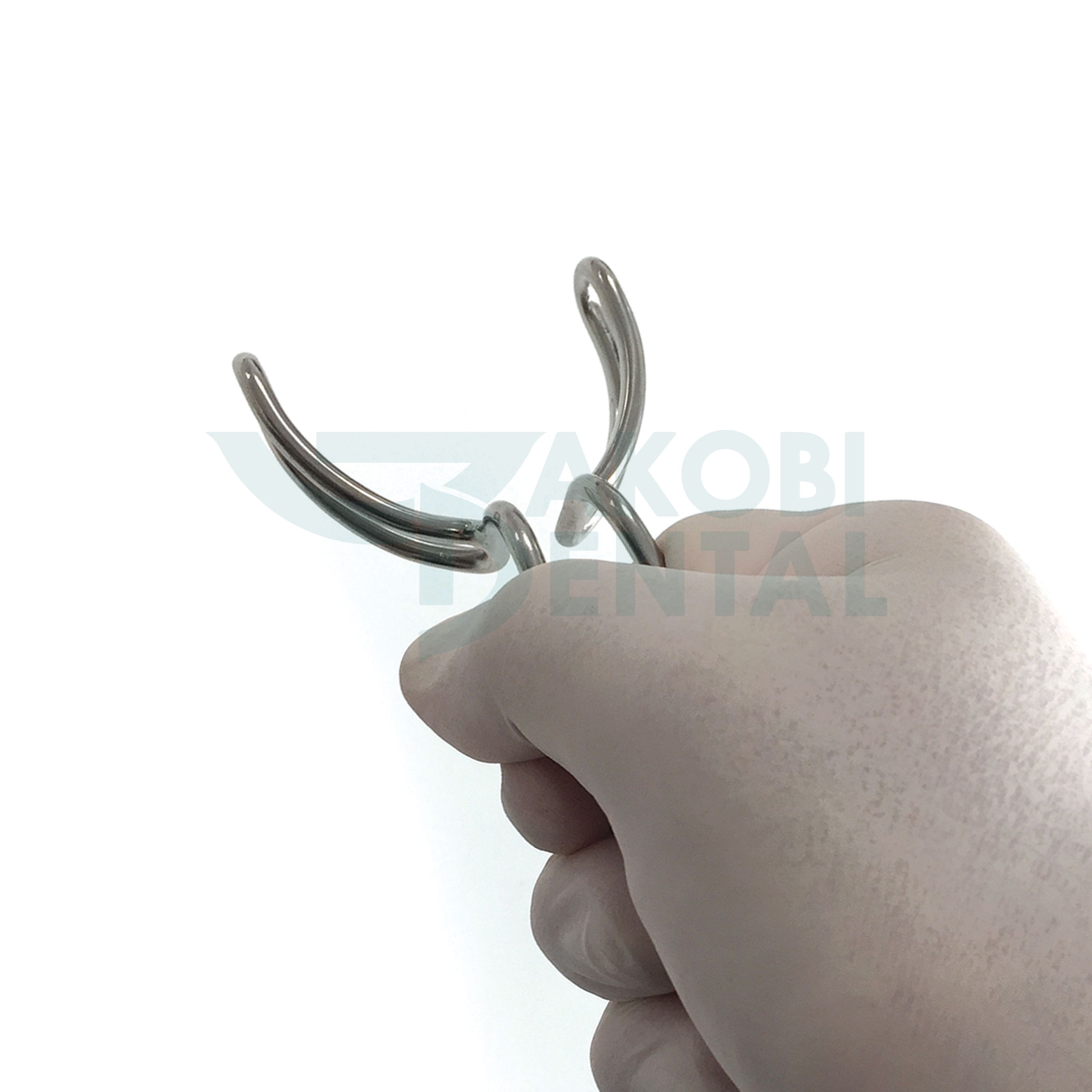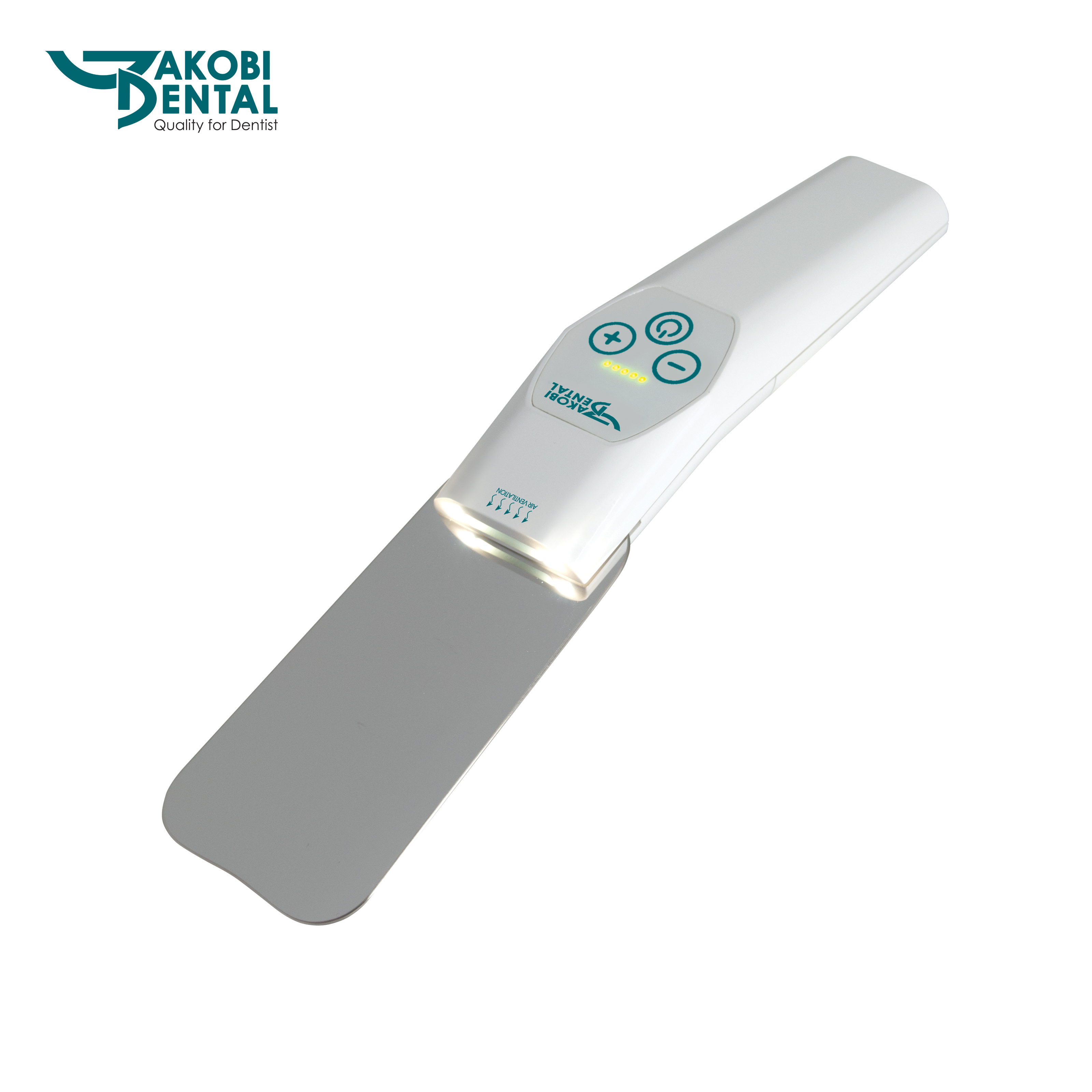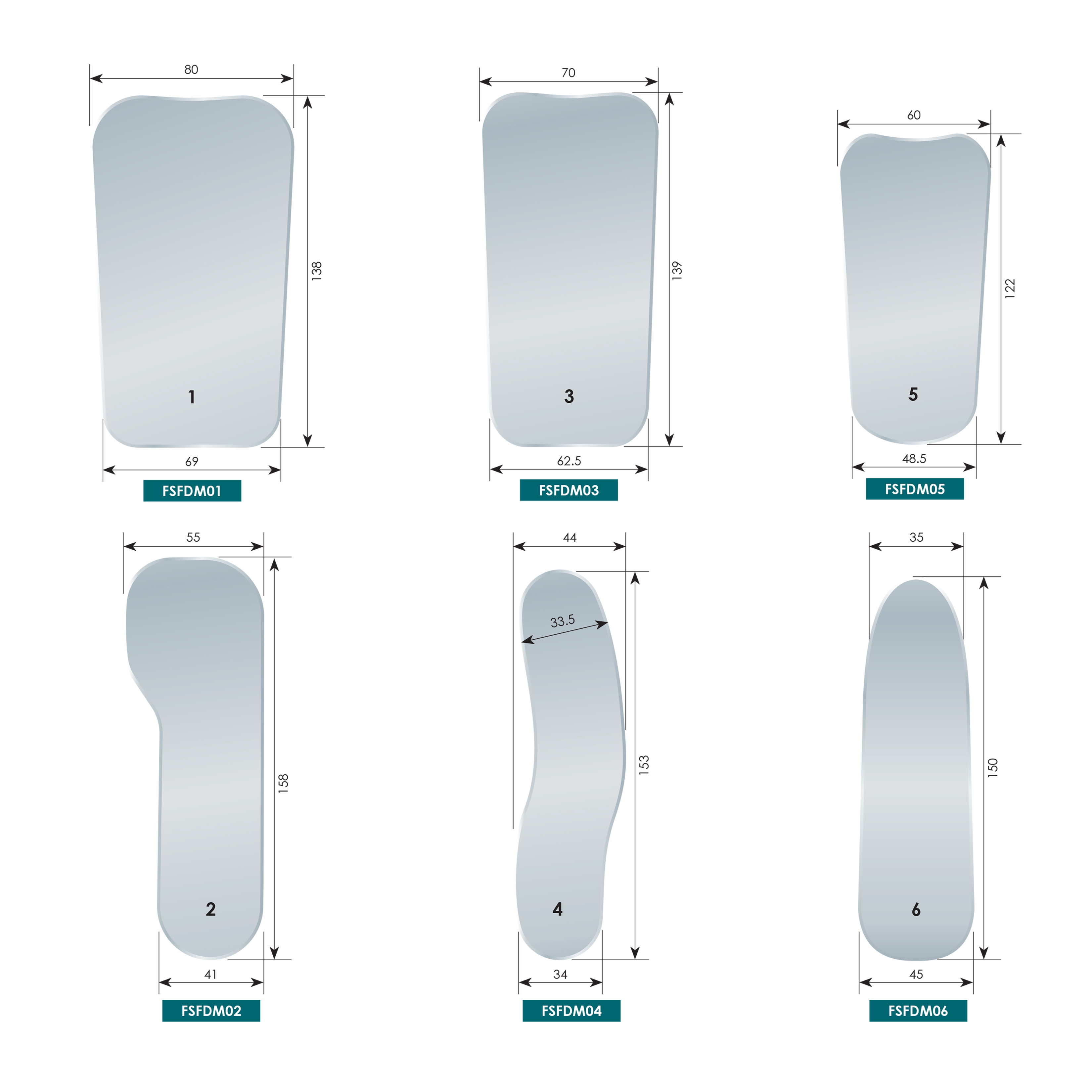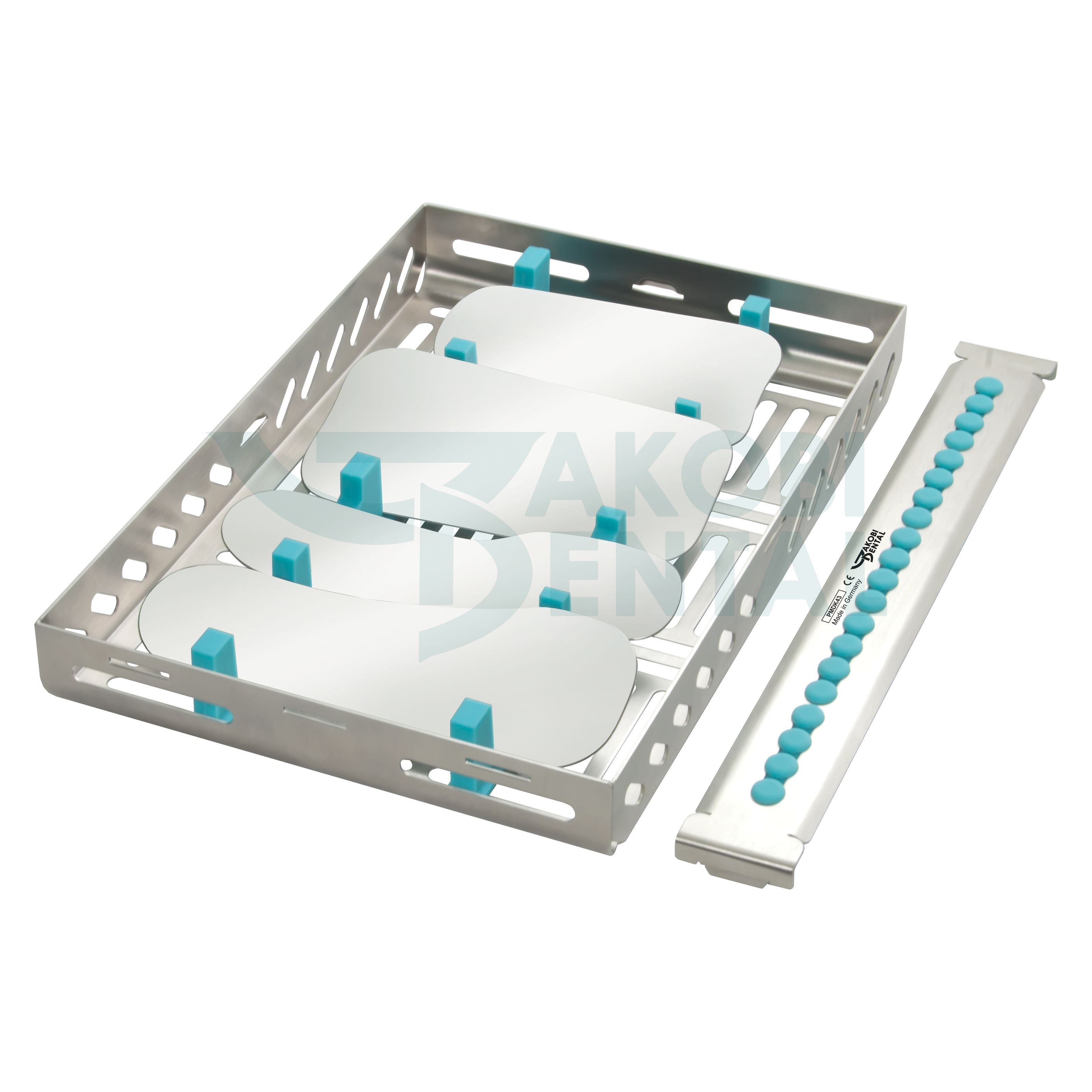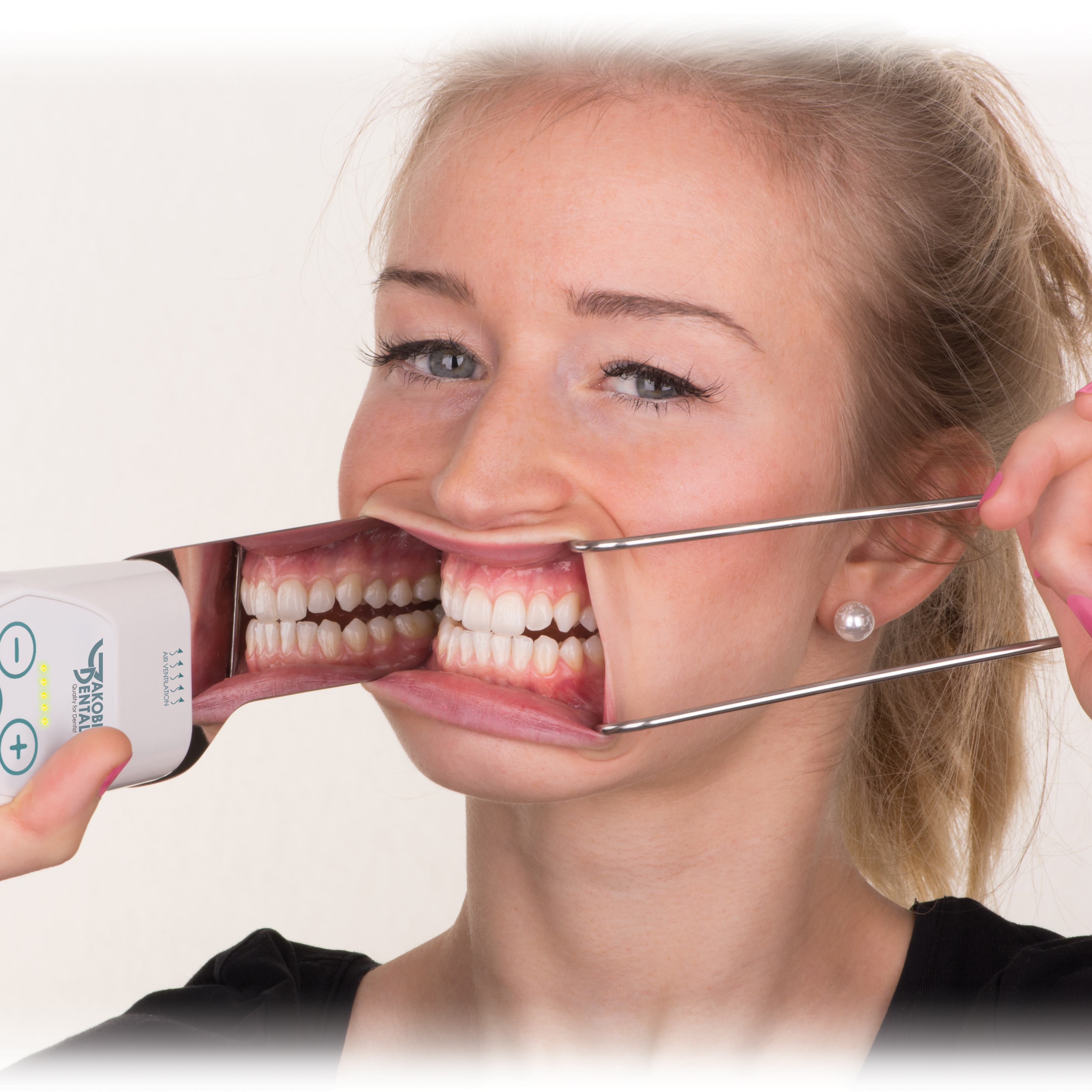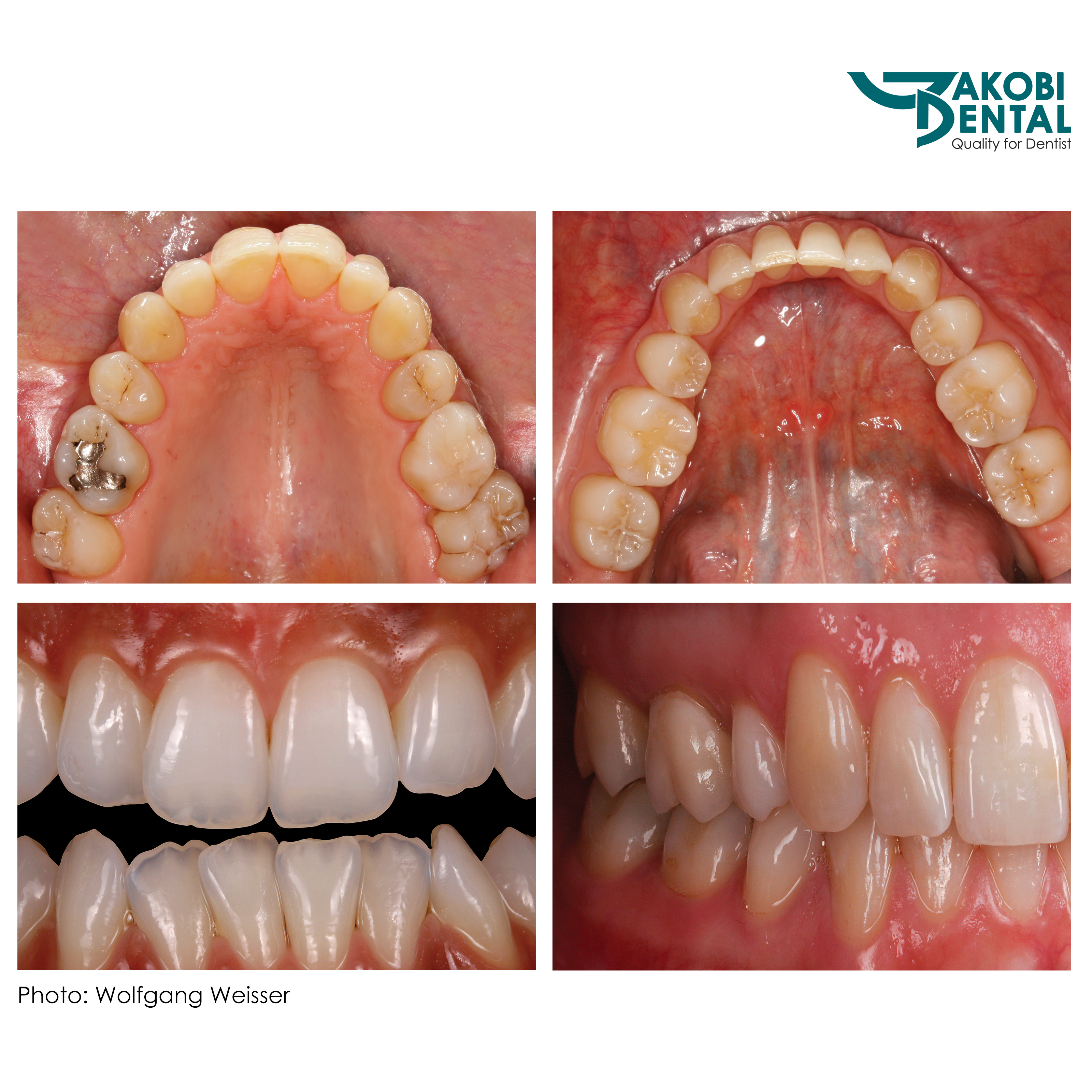 Available, delivery time 1-3 days
From today's dentistry, digital photography is here to stay. For a long time the importance of patient source images for optimal esthetics in communication with the dental laboratory is known as vital assistance. Whether the documentation for health insurance, for forensic support for therapeutic analysis (orthodontics), to publish their own cases in the literature or philosophical before-after photography for patients: Appropriate equipment for high-quality photography is essential.

Top equipment is essential for the high quality

In addition to the photographic equipment and training the intraoral mirrors is of particular importance. Thus, besides the proper technical conditions such as distortion, and color fidelity in the first place the handling of the mirror is important. This is the new improved intraoral Photo mirror set of Jakobi Dental GmbH and clearly it is important advantages over previously known systems.
Mist free mirrors through ventilation of the mirror surface
Brilliant image reproduction
Photo mirror on both sides
Proper focus your digital camera on the picture
The mirror can be used at both sides
Foolproof and safe handling
Image acquisition for maximum patient without interference
Mirror cassette provides the necessary comfort during sterilization (optional)
Delivery:
Photo mirror holder and accessories:
Battery, charger, Instruction manual (0.8 MB)
4 stainless steel photo mirrors (please meet your choice above in options)
Photo mirror tray for sterilization made of stainless steel
1 Vestibule retractor made of stainless steel (please select in options: flexible or rigid design)

2 Check retractors COLUMBIA made of stainless steel
Suitcase for photo equipment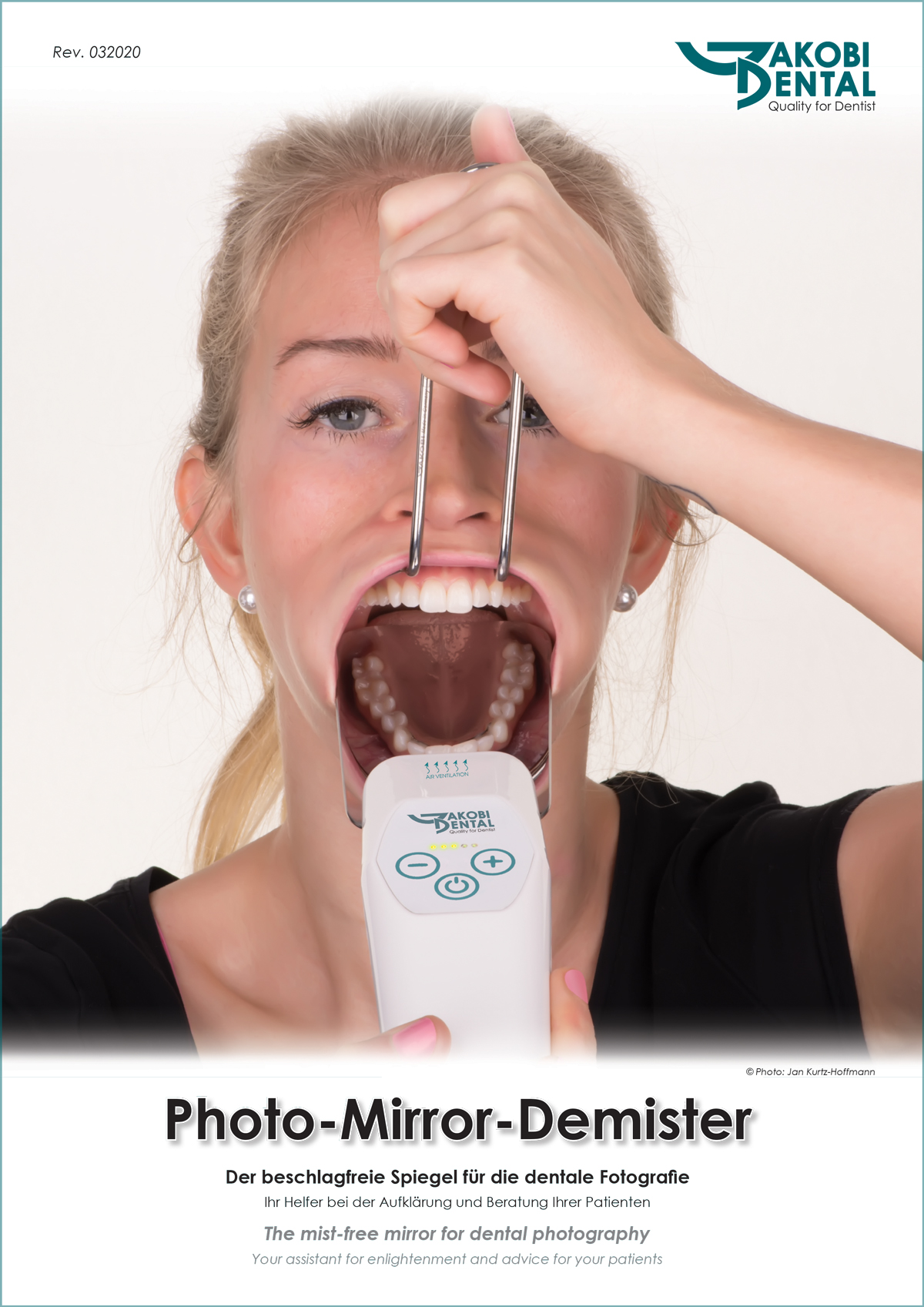 Features and Benefits
Mist free surface of photo mirror due to the air ventilation

Air volume can be increased or decreased according to patient requirement and/or doctor preference via +/- keypad.
The air volume level will be indicated on the keypad via LED's.
The last position of air volume level (after 30 seconds use) will be memorized for the next use.

Angulation of the Photo Demister Handle

More comfortable handling.
Better access for the digital camera.
Can be easily hold by patient (doctor can take photos without assistant).

Modified mirror clamp fixation system, made of stainless steel

Safe holding of the mirrors.
Easy One-Screw-Fixation of the mirror.
Photo-Mirrors can be fixed in the PMD at every side.

New material of PMD-Corpus

Contains silver ions – antibacterial influence.
Can be completely disinfected with a disinfection cloth.
No discoloration/changing of colour even after extended use.
Light weight.
More robust construction.

The LED light

Helps focusing of digital camera.
No blinding of patient eyes.
Dispersive light beam.

Charging of battery

Uncomplicated and very easy via standard Micro-USB connector.
Red LED indication of charging progress.
Battery overload protection.
Now available with EU & USA sockets.
Easy battery replacement - standard battery pack, used in many digital cameras of known brands.
Easy charger replacement - charger, used in many smartphones, tablets etc. of known brands.

Stainless steel mirrors

Better thermal conductivity than by glass mirrors – very quick adoption of patient body temperature.
More robust & long life than glass mirrors.
Mirror surface on both sides.
Easy to clean and sterilize (also ultrasonic cleaning).

Diverse accessories for more comfort

Sterilization cassette for photo mirrors – comfortable sterilization and storage.
Retractors made of stainless steel – very long life etc.
Properties "Photo mirror kit PRO with 4 mirrors of your choice in case"
| | |
| --- | --- |
| Instrument group: | Photo mirror |